Banana Republic and AMC tv network extend "Mad Men" marketing promotion
Published
today
Jul 9, 2010
New York, NY – July 7, 2010 – Building off the success of last year's inaugural marketing promotion and to celebrate the much-anticipated fourth season of AMC's "Mad Men," the network and Banana Republic are extending their promotion for a second year to feature "Mad Men" in all of Banana Republic's North American retail locations.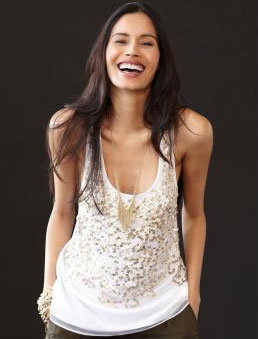 Banana Republic limited edition heritage collection S/S 2010
The "Mad About Style" campaign launches in-store the week leading up to the season premiere on Sunday, July 25.
From July 21st through August 11th, "Mad Men" is promoted in every Banana Republic retail location, in more than 400 stores, throughout the U.S. and Canada.
The global luxury yet accessible brand that delivers modern, soulful and effortless style, is creating a Style Guide featuring the versatility of stylish dressing.
The two brands sharing a strong passion for style, that are able to induce leveraged cross-promotion, according to AMC president Charlie Collier, are also encoring a Casting Call, a co-sponsored contest where customers can enter to win a walk-on role for an upcoming "Mad Men" episode plus a $1,000 gift card from Banana Republic.
"The iconic style depicted in 'Mad Men' is unquestionably a character in the show, and the Banana Republic promotion is testament to the broad influence the series has had on the world of fashion design.
"The brand, characterized by elevated design, luxurious fabrications at approachable prices, and its modern takes on 1960s icons like the pencil skirt, cardigan, and suit explain why "our collaboration with Mad Men is a natural fit," said Jack Calhoun, president of Banana Republic.
Since its debut in July 2007, "Mad Men" has made history as the only cable series to win back-to-back best drama Emmy® Awards and the only series to win the Golden Globe®.
Copyright © 2019 FashionNetwork.com All rights reserved.